Wedding Favors Your Guests Will Love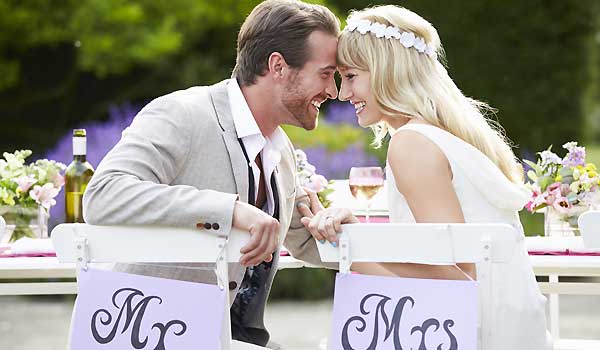 The tradition of giving guests wedding favors is a centuries-old tradition which was common among European aristocrats. Today in most western cultures this tradition lives on. Wedding favors are essentially small gifts given out as a gesture of appreciation to guests by the bride and groom during a wedding ceremony or a wedding reception. Wedding favors come in all kinds of shapes and sizes – some of them are edible and some are not.
With these favors, the bride and groom thank everyone for coming and sharing in their special day with them. It is very common for the bride and groom to give white Jordan Almonds wrapped in tulle or personalized matchbooks as wedding favors. There are some other, even better, more updated wedding favors that wedding guests are sure to remember.
Consider not giving the wedding guests a gift at all. A lot of money is spent on a wedding and wedding guests usually give a generous amount of their own time and money to attend the wedding and supply a gift. It is likely that a charity would benefit from a single donation rather than supplying each guest with a small favor. It is nice to choose a charity that has some meaning to the family. It is nice to have a few words printed on a scroll of paper about the charity and explaining that in lieu of favors, a charitable donation was made. Tie the scrolls with a bit of ribbon and place them at every seat. This is a beautiful and thoughtful gift and wedding guests are sure to be pleased with this favor.
A very personal and fun wedding favor is a personalized CD. The CD should include all of the major songs from the wedding day such as the first dance song, the cake cutting song, the final dance song, and other important songs that mean something to the bride and groom. To make the CD personal, create a CD jacket that contains either a meaningful picture or a picture of the bride and groom. A personalized CD is a great favor and a way for wedding guests to remember the joyous wedding day.
Some smaller, but meaningful wedding favors will be memorable but less expensive to give. This includes personalized votive candles. It is possible to have labels created with either the wedding day information or a short poem. These labels can be placed on a sweet-smelling votive candle wrapped in tulle and secured with a ribbon. These candles won't be burned, but will remain as a keepsake from a special wedding day.
Another option is the alternative to rice. Rice is being banned from many churches and reception halls due to hazards to birds. Instead, couples are opting to give guests small containers of bubble solution to blow bubbles rather than throw rice. Just like the votive candles, these small jars of bubbles can be affixed with a personalized label. These gifts are less expensive but will remain as reminders forever.
It is important to thank guests for sharing in one of the most important days in your life. That is why it is necessary to give wedding favors. Guests would welcome any of these suggestions and each will provide a memory of that perfect wedding.