How To Find The Right Marriage Counselor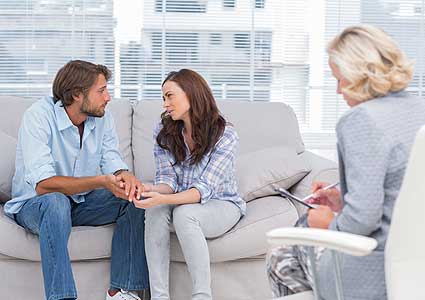 If you and your spouse are thinking about getting married, or are already married and want to work out some of the issues that you and your mate may be facing, it may be time for you to find a marriage counselor that will help you to maintain a healthy relationship. Here are some tips for finding the counselors that you want, as well as some things that you can do at home to improve your relationship.
One of the first things you'll need to do when you are trying to find a marriage counselor is to make sure that the sessions will serve both you and your mate equally. For instance, if you are more prone to share your feelings through words, and your spouse would rather write things down, it is best to find a counselor that can accommodate the both of you. This way, both people will feel comfortable, and will be more willing to work on the issues in the marriage. This also shows that neither partner is trying to take control of the situation, which means that conflicts can be resolved much quicker.
You may also want to start trying to a find a marriage counselor in the places where you and your mate are already comfortable. For instance, you may want to talk to your local pastor or clergy member to see if you can enroll in marriage counseling classes that have a religious undertone. This way, you and your partner can still follow your beliefs, and get practical help that will assist you with everyday situations. Or, you can visit the local hospital where your family has their health care services done. This may be the place where your children were born, or where a family member has had major surgery. Your doctor will be able to give you some great recommendations on a marriage counselor that will meet your family's needs.
Doing all you can to find a marriage counselor is also necessary if you are having marital issues and there are children involved. There are a number of family counseling services that you'll want to take advantage of that will involve exercises and activities that include the whole family, and this can serve to strengthen your marriage as well. Your children will be able to voice their opinions about family life in a safe environment, and you will be able to clearly see how having disagreements or displaying tension in front of your children is hurting them and your relationship.
After you find a marriage counselor, you will need to practice some of what you've learned at home. For instance, when you're upset, you should take some time alone or write in your journal to clearly outline your feelings before confronting your mate. For more great ideas and resources that will help you to find a professional that can help, visit www.christiancounseling.com.