Getting Divorce Assistance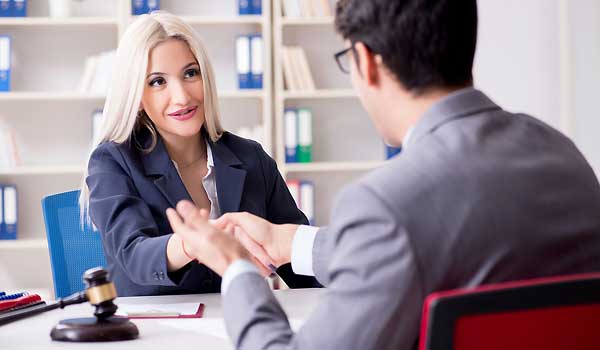 If you and your spouse are considering divorce, or if you have decided to split up, it is likely that you will need divorce assistance in order to make the transition as smooth as possible for you and your family. Here are a few sources that you may want to consider for divorce assistance, as well as some counseling resources that you and your mate may find helpful.
If you've officially decided to file for divorce, you will need to fill out a dissolution of marriage form, which will officially be in effect 6 months and one day after filing. There are some states that do not cite one partner as the one to blame for the divorce, and the two of you may request counseling if needed. If both spouses agree to the reasons that the marriage is no longer working, and want to resolve the matter peacefully, then a hearing is not required. However, additional divorce assistance may be needed from the courts to determine which spouse is awarded which properties or monies.
Before you decide that you definitely need divorce assistance, it is definitely a good idea to go to a marriage counselor in order to see if you can resolve your issues without having to get a divorce. Depending on the severity of the issues that you are facing as a couple, your marriage counselor may recommend that you undergo a trail separation for a few weeks or even months, while still coming to counseling sessions. This will give both parties time to re-evaluate what they want in a marriage, and to decide whether or not the marriage can be saved. This method has helped a number of couples to resolve their issues of financial irresponsibility, infidelity, or emotional negligence quite effectively.
It may also be beneficial to talk to your pastor or religious leader for divorce assistance advice. While there are not too many religions that advocate divorce, pastors and priests are well aware that their congregation members do get divorced, and they will be willing to do everything they can to help you keep your family together. Even though all members of clergy are not trained psychologists, they are very learned in the areas of relating to people, and have to be familiar with Biblical writings and spiritual written materials. So, with this knowledge, your pastor may be able to give you and your spouse practical advice that will help you to restore the love and trust in your marriage.
If you cannot afford to hire a lawyer, legal aid may be able to help you with your divorce situation. There are legal aid offices throughout the United States. These are non-profit agencies that provide free legal help to people who cannot afford a lawyer. While legal aid offices mostly help people with very low incomes, some of them have more flexible income criteria.
If you want to know more about divorce assistance in your area, or want to be more aware of the legal procedures that are involved when it comes to divorce, you can consult a local divorce attorney or visit legal help sites like www.lawhelp.org or www.legalassistancecenter.org for more information about divorce.