Online Marriage Counseling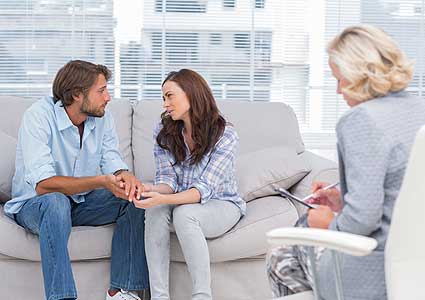 You and your partner have decided that you want and need to go to marriage counseling, but neither one of you have the time in your body schedule to make an appointment. So, what do you do? In today's age of modern technology, almost anything can be done online, so why not try online marriage counseling? Here are some of the best sources for finding the activities that you need, as well as some suggestions for some lifestyle changes that you and your partner will have to make in order for online marriage counseling to be effective.
One of the best places to find marriage counseling tips and services online is EHarmony. When you log onto the site, you can click on the 'marriage' sections to get some great suggestions on how to communicate with your mate, as well as how to talk to your spouse about a topic that causes tension or anger in the relationship. There are also a number of structured activities on the site that you may want to try, so that you and your partner can learn the art of conversational intimacy. There are a number of thought-provoking questions on the site that will also help you to figure out what exactly you are expecting from a relationship, so that you will realize why you are treating your partner a certain way.
You may also want to check out online marriage counseling tips at www.lightyourfire.com. This site will give you tips on how you and your partner can make your marriage more exciting, such as creating a date night for yourselves, or making sure that you spend significant time together without your children. There are also practical ideas for creating romance every day, and you'll find links to professional counselors that may be able to help you improve your relationship when your schedule permits.
You can also find some great online marriage counseling at informative article sites such as www.ehow.com or www.associatedcontent.com There are a number of great writers on the site that will offer first-hand help for you, whether you're looking for ways that you can get along with your mate, or want to make sure that you and your partner stay close.
If you still haven't quite found everything that you're looking for through these online marriage counseling sites, you can also check out online bookstores such as www.amazon.com or www.bn.com to find great books on the art of communication, as well as ways to keep your marriage together in a world where work schedules and taking care of children is a priority.